What every business leader needs to know about happiness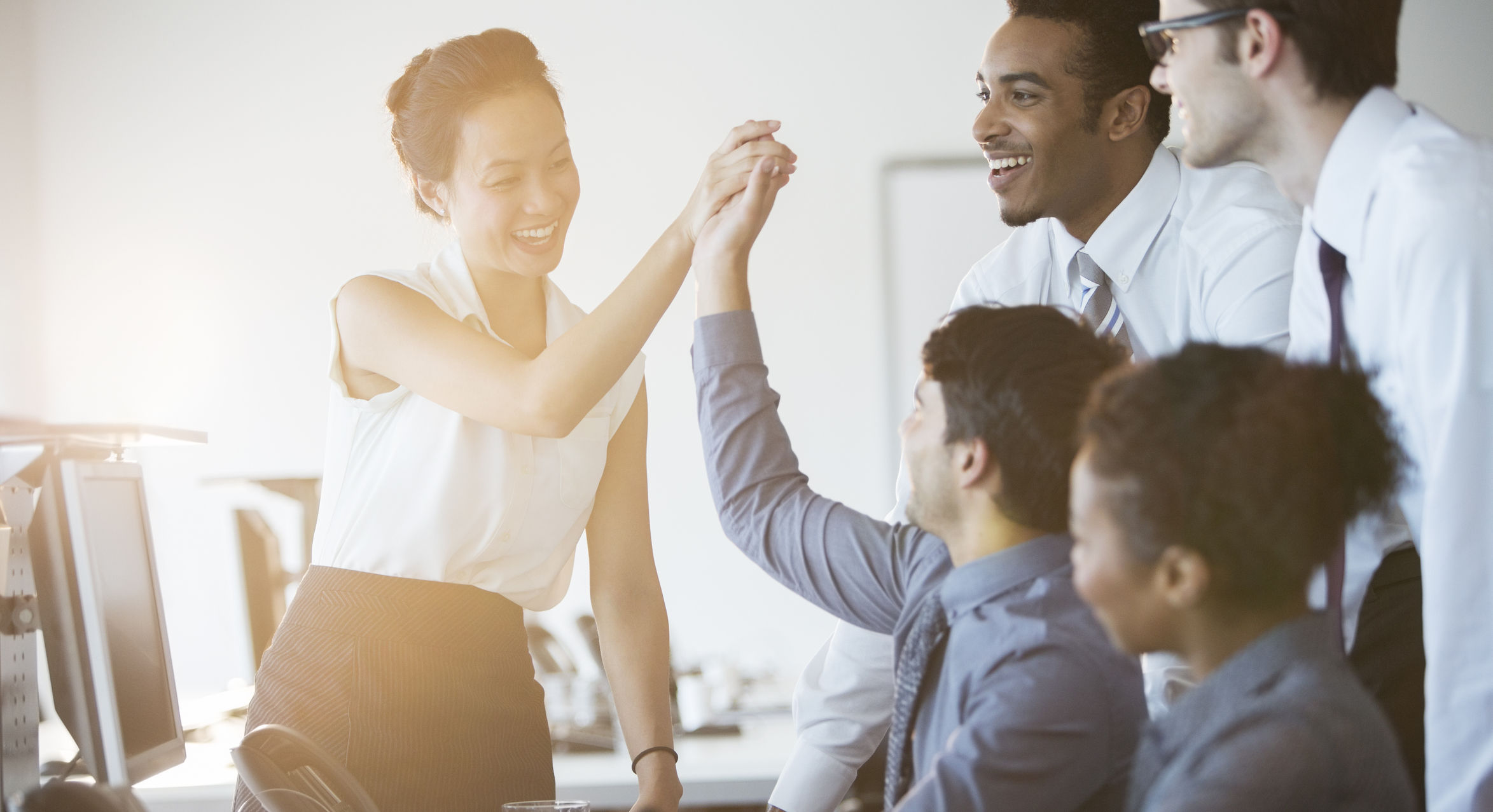 There are several theories about how to get the best out of employees, but nine times out of 10, results conclude that happiness is the key. With that in mind, we invited Nic Marks, Director of Happiness Works, to share why entrepreneurs need to educate themselves about happiness and meaningful work if they want to boost workforce productivity.
When I tell people that I help workplaces increase employee happiness, I'm sometimes met with suspicion or incredulity. It seems to fly in the face of typical business metrics like income, profit margins and the bottom line.But for business leaders to really maximise these hard numbers, they need to examine the softer trends underneath that influence them. And with happier workplaces delivering 22 per cent higher shareholder returns, 30 per cent higher productivity, 10 per cent higher customer satisfaction, and a huge 54 per cent increase in staff retention, we believe happiness is where it happens.
The reasons why happiness works are pretty simple: employees bring a greater level of passion and determination to their work, customers receive better service, and teams work more effectively. The organisation benefits from more motivated staff and shareholders see increased profits and productivity. But happiness is not just a "nice to have" – in the age of social media, websites like Glassdoor prove that secrets are hard to keep. Customers, suppliers and an ever more discerning workforce are choosy about who they do business with. Businesses that take employee welfare and corporate responsibility seriously, are rewarded, those that do not are punished.
Through our own research at Happiness Works, we have found five key drivers that influence happiness at work more than anything else. Our data comes from representative samples of almost 10,000 people from a range of countries, and we are using our findings to shape how we work with organisations to create happier workplaces.
Our advice, for the managers of the present and the future, is to consider these five ways to happiness at work:
Connect… 
It is vital that employees get on with each other and like the people in their teams. This is about much more than having a laugh; it is important that people feel their managers and co-workers treat them with respect and dignity. We are naturally social creatures, so it makes sense that our relationships at work have a huge influence on how happy we are in our jobs. Another consequence of this is that a unpleasant relationship at work – for example, a disrespectful boss – can have a huge effect on productivity, absenteeism and staff turnover.
Be Fair… 
Although it's often overlooked by theories of workplace happiness, the feeling you are being paid a fair wage and that you have enough time to focus on the non-work aspects of your life are massively important. In an age of increasing short-term and zero-hour contracts, employers should not overlook the importance of fairness. At Whole Foods fair pay is important enough that the company has implemented a maximum income ratio of 1:19, ensuring the CEO is never paid more than 19 times the salary of the lowest-paid worker.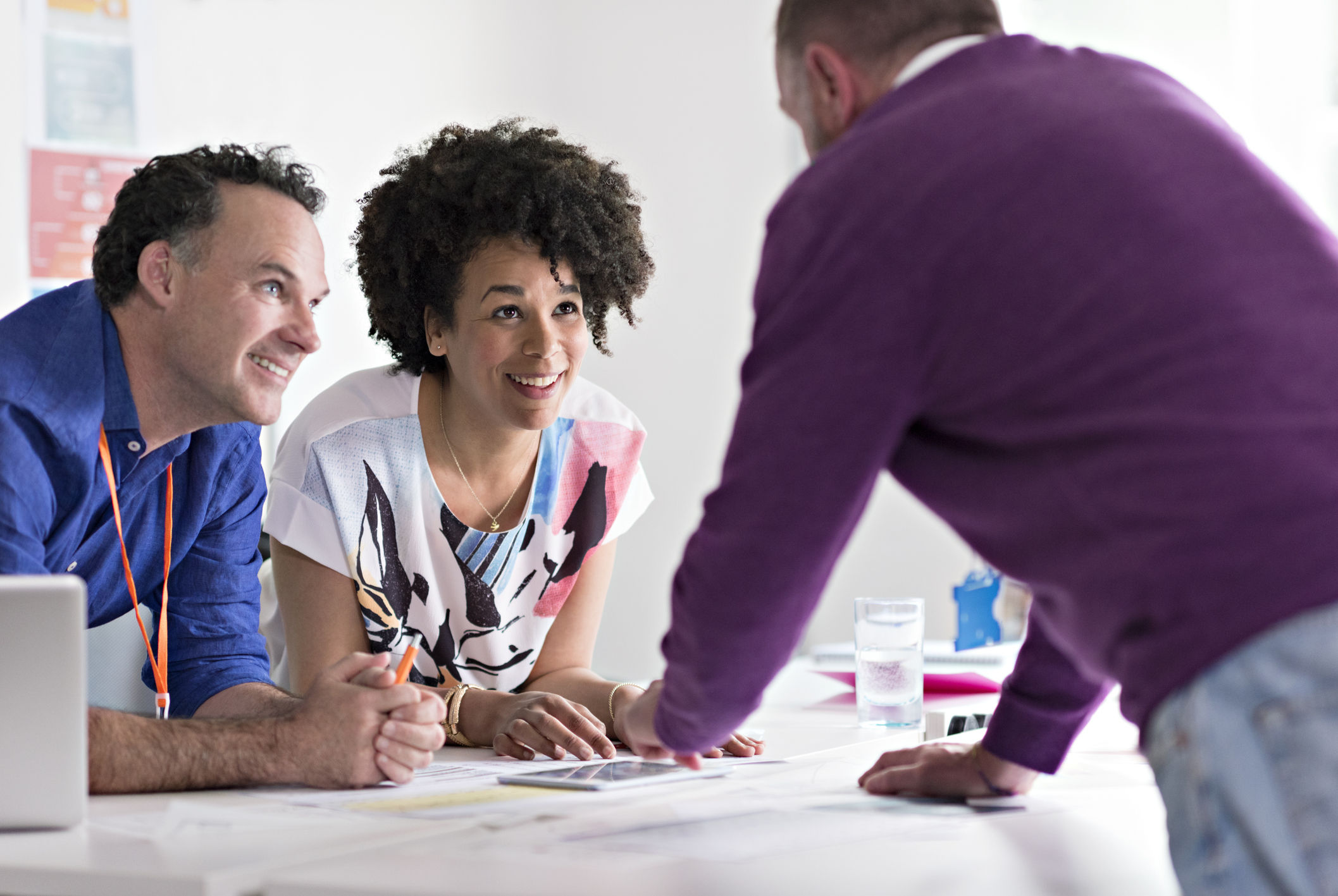 Empower…
It may not come as a surprise that staff don't like to be micromanaged. Employees with autonomy and control over their jobs are more likely to be happy at work. Some of the ways in which you can empower staff is to let them set their own goals and deadlines, give them a say in decision-making and trust them to do a good job without breathing down their necks. My favourite example of empowerment is Buurtzorg, a community nursing company in the Netherlands. They employ coaches instead of managers, and teams of nurses manage themselves, making key decisions about their schedules, priorities and way of working.
Challenge…
If an employee feels that they are not using their full skill set or that their job is unchallenging, they can become bored and start to disengage from work. At the same time, if work is too hard, people become stressed and anxious. The key is to find the sweet spot where people are challenged at the right level – not too much, not too little.The best jobs provide a level of challenge, allow staff to use a range of skills, and help them to develop and accomplish new things, like they do at Westin Hotels, who employ a team of consultants to help staff identify their strengths and new ways to use them, resulting inimproved guest satisfaction scores.
Inspire…
Finally, employees are happier when they are inspired and feel they are contributing to something greater. Everybody wants to make a difference, and although not all jobs benefit society as clearly as others, companies can take steps to make work more meaningful for staff.
Some companies encourage teams to fundraise for local charities, for example, while the outdoor sports company Patagonia gives staff paid leave to volunteer for a charity that is meaningful to them.
As you can see, when we talk about happiness, we're not talking about free tennis tables or cake. Of course, those things can be fun, but the thought that happiness is as easy as dangling free treats in front of a deeply disengaged worker can be patronising. When companies take their employees' emotions seriously and create genuinely fulfilling jobs, they will start to see real, sustainable changes.
While in the last few centuries, tremendous innovations in automation and outsourcing have driven down costs and increased productivity, the efficiency of the human element has stagnated. The next great leap in productivity will come from improving this inefficiency.
Considering the multiple benefits that happy employees bring, smart business leaders are increasingly recognising the importance of taking on a philosophy where genuine employee happiness is valued and nurtured. In this way, not only are businesses able to unleash the passionate productivity within each person on their staff, but it makes the world of work a much more pleasant and humane place to be. With happiness, everyone wins.
– This is a guest blog and may not represent the views of Virgin.com. Please see virgin.com/terms for more details.
By Nic Marks